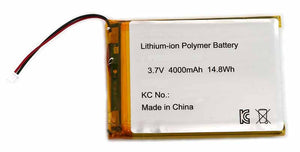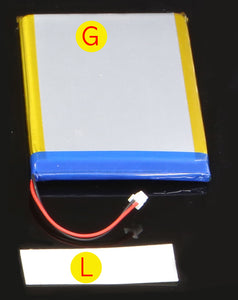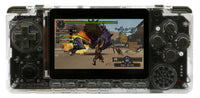 OGA BE on Sale now $59.99 !!!
Both the Arua Black and Clear White Odroid Go Advance are shipping - supplies are going fast!!!
Buy Now $59.99!!!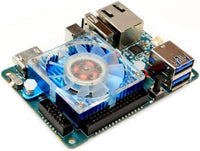 Odroid XU4
ODROID-XU4 is powered by ARM big.LITTLE technology, the Heterogeneous Multi-Processing (HMP) solution.
ODROID-XU4 is a new generation of computing device with more powerful, more energy-efficient hardware and a smaller form factor.
Offering open source support, the board can run various flavors of Linux, including the latest Ubuntu 16.04 and Android 4.4 KitKat, 5.0 Lollipop and 7.1 Nougat. By implementing the eMMC 5.0, USB 3.0 and Gigabit Ethernet interfaces, the ODROID-XU4 boasts amazing data transfer speeds, a feature that is increasingly required to support advanced processing power on ARM devices. This allows users to truly experience an upgrade in computing, especially with faster booting, web browsing, networking, and 3D games.
Package includes: - XU4 : Board + active cooler mounted - Power Supply
A MicroSD card or an eMMC module is required to boot the OS. We strongly recommend an eMMC module for faster OS booting, quicker application launching, seamless multi-tasking and efficient access to the cloud.
Buy Now!!!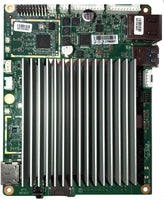 Atomic Pi
Genuine Intel Atom x5-Z8350 quad core with 2M Cache. Runs up to 1.92GHz with a 480MHz GPU.  Eats RPi for dessert.  Beats some desktops.  Loaded with memory: 2GB DDR3L-1600, 16GB eMMC, SD slot for adding more - up to 256GBFull HDMI port with Intel HD Graphics & primary audio outUSB 3.0 and USB 2.0 portsFast dual band WiFI b/g/n/ac 2.4 & 5GHz WiFi RT5572 IPX connectors on boardBluetooth 4.0 CR8510 Gigabit hardwired RJ45 Ethernet RTL8111G Peripheral 9-axis inertial navigation sensor with compass BNO055 Secondary XMOS audio output with class-D power amp.TTL serial debug and expansion serial ports up to 3.6MbpsReal time clock & batteryJST style connectors on top and a 26-pin header for power & GPIO below. Runs on 5V. Typically 4-15 watts.Legitimate licensed BIOS boots from SD, USB, or Ethernet. Linux comes preloaded... Yes, it'll run Win10 32 or 64.Large full breakout shield available with screw terminals for easy wiring, or order just the CPU and provide your own wiring.
Buy Now!!!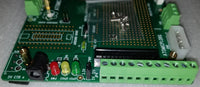 Atomic Pi Full Breakout Board Bundle
Includes a full breakout board with on-board 2.5mm barrel jack input and includes choice of power supply.
Buy Now !!!
ShakaWorld Neural Bundle for Atomic Pi with Intel Compute Stick 2
The Atomic Pi is perfect for supporting the Movidius inference engine.  Included in the bundle is everything you need to explore AI, Neural Computing, the Movidius VPU and Machine Vision with your existing Atomic Pi. Learn tomorrow's technology today.
Buy Now!!!
21 Odroid XU4s in a Cluster