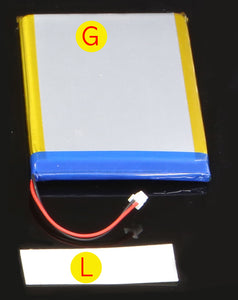 In Stock and ready to ship today please don't delay
This battery has been used to update the RG351P and RG351M as well.
https://www.youtube.com/watch?v=gNdwfJh5n0w
Li-polymer Soft Pack

– Output: 3.7V 3000mAh
– With PCM(SEIKO IC)
– With Molex51021-0200
– Lead wires: AWG#28, L:40mm
– Size : 76.5 x 54.5 x 5.7mm approx.
– Weight : 52g approx.